Incidence of COVID-19 in long-term care facilities (LTCFs) in Quebec, Canada, decreased by 92% after initial dose of vaccine administered in early 2021, new research finds . In the community, where vaccine eligibility was still limited, the incidence fell by 49%.
Six weeks after vaccination, almost no ELD reported a "severe" outbreak of five or more cases per 100 beds per week. Deaths also fell by 95% after vaccination.
In private seniors' residences (PRS), which are also priorities for vaccination, the incidence of COVID-19 has decreased by 91%, compared to 2% in the community. Hospitalizations fell by 94% and deaths by 90%.
"The burden of COVID-19 was higher in LTCFs and PRSs than in the rest of the population, relatively speaking, so they were vaccinated first," said study lead author Élise Fortin. , PhD, researcher at the National Institute of Public Health. of Quebec, says Medscape Medical News.
"It was satisfying to see very limited increases in ESLD and SRP cases, hospitalizations and deaths, while large increases were seen in the rest of the population," she said. "Rates were much lower than before vaccination in these vulnerable settings."
the the conclusions have been published April 6 in the Canada Communicable Disease Report.
A vulnerable population
Between March 2020 and February 2021, COVID-19 affected more than 2,500 LTCFs and PRSs in Canada, resulting in more than 55,000 infections among residents. Of those cases, about 15,000 people have died.
In Quebec, the elderly who live in these establishments have been particularly affected by COVID-19, write the authors of the study. Throughout 2020, they made up only 2% of the population but accounted for about 12% of COVID-19 cases, 32% of COVID-19-related hospitalizations, and 56% of COVID-19-related deaths.
After limited quantities of the first COVID-19 vaccines were delivered to Canada in December 2020, the National Advisory Committee on Immunization recommended delaying the administration of the second dose of the vaccine until 42 days after the first dose, rather than 21 to 28 days. recommended by vaccine manufacturers.
The first priority group for vaccination was residents of long-term care facilities, followed by healthcare workers and people living in PRSs. However, given the limited number of vaccines at that time, the Quebec Immunization Committee recommended delaying the second dose further to reach a more widespread group with the first doses.
Fortin and his colleagues decided to look for the effects of vaccination after the initial dose, observing the differences between August 2020 and April 2021.
"Our study period ends in the middle of the third wave, just before the administration of the second doses," she said. "It was important to demonstrate that residents were still well protected with just one dose."
Coverage grew rapidly
Fortin and colleagues analyzed data on symptomatic and asymptomatic cases, hospitalizations, deaths, living environment and status of health care workers from the Quebec provincial electronic file of confirmed cases of COVID-19, as well as the vaccination status from the Quebec vaccination registry.
The researchers compared the figures with the rest of the population based on the register of health insurance in Quebec, which has about 8 million inhabitants. They excluded about 354,000 healthcare workers from the total community population who were prioritized for vaccination.
The research team found that the first dose of vaccination for residents of long-term care facilities began in December 2020, but took place primarily in January 2021. Coverage rates increased rapidly from 17% to 80% between January 5 and 20. Most people living in SRPs were vaccinated in February, with rates rising from 18% to 80% between February 10 and February 28.
As of April 10, approximately 91% of LTCF residents and 92% of PRS residents had been vaccinated with at least one dose. Although vaccination began in the general population in March 2021, only 19% had been vaccinated by April 10. The administration of the second doses began on April 22.
Efforts "not in vain"
Between August 2020 and April 2021, 6027 cases of COVID-19 were reported among residents of the 418 LTCFs who were followed, and 1723 (29%) people died. During the post-vaccination period between mid-February and mid-April 2021, the incidence rate decreased by 91.8% in LTCH and 48.9% in community settings, compared to December 2020.
In addition, the mortality rate decreased by 94.9% in LTCFs and by 73% in the community. The number of facilities reporting at least 5 cases per 100 beds decreased during the second and third weeks after vaccination, to stabilize during the sixth week. After that, about 10 facilities reported one or more cases each week, with none or only one facility reporting five or more cases.
During the same period, 9396 cases of COVID-19 were reported in the PRS. Among this group, 2412 people (26%) were hospitalized and 1359 (14%) died. After vaccination, the incidence rate decreased by 91%, compared to 2% in the general population. Hospitalizations were also down 94%, compared to 7% in the community. Deaths have decreased by 90%, compared to 53% in the community.
The decreases were maintained throughout administration of the second dose in April 2021 and the third dose in October 2021, the study authors wrote. Immunization coverage has now exceeded 95% in most facilities.
"Residents are under close surveillance and are promptly offered booster doses when the epidemiological situation warrants it," Fortin said. "It's an ongoing process, but our study shows the effort isn't wasted."
More resources needed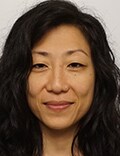 "We often have to resort to analytics based on large databases and we don't have the fine details to better inform our policies and practices," Sophie Zhang, MD, chief of long-term care at the Integrated University Center of health and social services center-south of Montreal, told Medscape Medical News.
Zhang, who was not involved in this study, oversees 15 long-term care facilities in Montreal and has studied COVID-19 infections and deaths among seniors throughout the pandemic.
"I would like to see more research and fine data coming out of long-term care, especially in Quebec," she said. "I hope we put more resources into this area so that we can better understand what is going on with our patients."
The study was funded by the Quebec Ministry of Health and Social Services. Fortin and Zhang did not disclose any relevant financial relationship.
Can Common Dis Rep . Published online April 6, 2022. Full Text
For more information, follow Medscape on Facebook, Twitter, instagram, Youtubeand LinkedIn